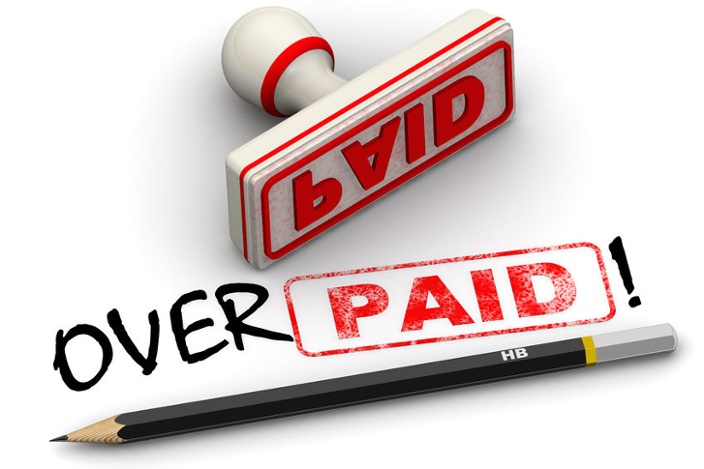 Many truckers and trucking companies' ends up making an overpayment towards their HVUT Form 2290 taxes due to various reasons likely, they would have been into the conventional way of paper mailing the Physical Form stapled with a payment and receives the proof of payment back in mail in a fortnight, however this doesn't seem to be a trouble until it costs any individual owner operators or trucking firms an immediate registration.  So, many truckers who anticipates a response beck from the IRS out of paper mail ends up e-filing too so there comes an over payment of taxes by both mediums.
How hard could it be for someone to realize that their hard earned money was overpaid to the IRS? So we got a solution for that. You just need to E-file a Form 8849 Schedule 6 (Claim for refund of excise taxes) to receive the overpaid refund back from the IRS in the form of a check by mail within 21 business days.
Hence, E-filing is strictly advisable when the companies or truckers need their Form 2290 as soon as possible to get their registration done. The common inconveniences involved in the paper filing process is the turnaround time, corrections etc. requires an in person visit to the Local IRS facility.  This process can be easily bypassed by e-filing HVUT tax return via www.truckdues.com.
Form 2290 must be filed on a vehicle by the last day of the month following the month of its first use. On that basis, Feb 28th, 2018 will be deadline to e-file Form 2290 for vehicles which were been used on the road since January 2018. Our best advice to the HVUT tax payers is try not to procrastinate as it could cost your hard earned money towards IRS late filing fees & penalties. Realize & React now. Prefer e-filing your HVUT to avoid wasting time anticipating a delayed response.
Whilst e-filing, you'd be able to receive the IRS digital watermarked copy of schedule 1 back in your registered e-mail address back in minutes. The same copy would serve as a legal proof of payment during your vehicle registration to obtain your license plates, tags & etc. Besides, corrections to Form 2290 can be performed in a swing of a bat when e-filed as the turnaround time is mere few minutes.
Please feel free to reach our support team @ (347) 515-2290 [9. AM through 5 PM, Central Standard Time including weekends and all major federal holidays] or write us: support@truckdues.com or Live chat with our support team for instant help.