Pre-filing form 2290 is actively happening at Truckdues.com, and many truckers have already completed their form 2290 online pre-filing with us. Form 2290 pre-filing helps the truckers to finish their tax reports beforehand and efile them at TruckDues.com so they can be free when the tax period starts in July.
The next tax season is coming soon!
Form 2290 pre-filing gives you a head-start to e-file your form 2290 tax reports ahead of the tax season. IRS only accepts form 2290 for the tax year at the beginning of the tax season in July. Therefore, this year's tax season starts around the first week of July 2022 and ends on 30 June 2023. All the truckers and truck taxpayers have time till 31 August 2022 to report their truck taxes using form 2290 and get the schedule 1 copy for their heavy vehicles or trucks. IRS will get crowded at the beginning of July as it is the start of the tax season and many truckers file their form 2290 tax reports. This might delay your form 2290 filing process, and your schedule 1 copy might fall behind the deadline.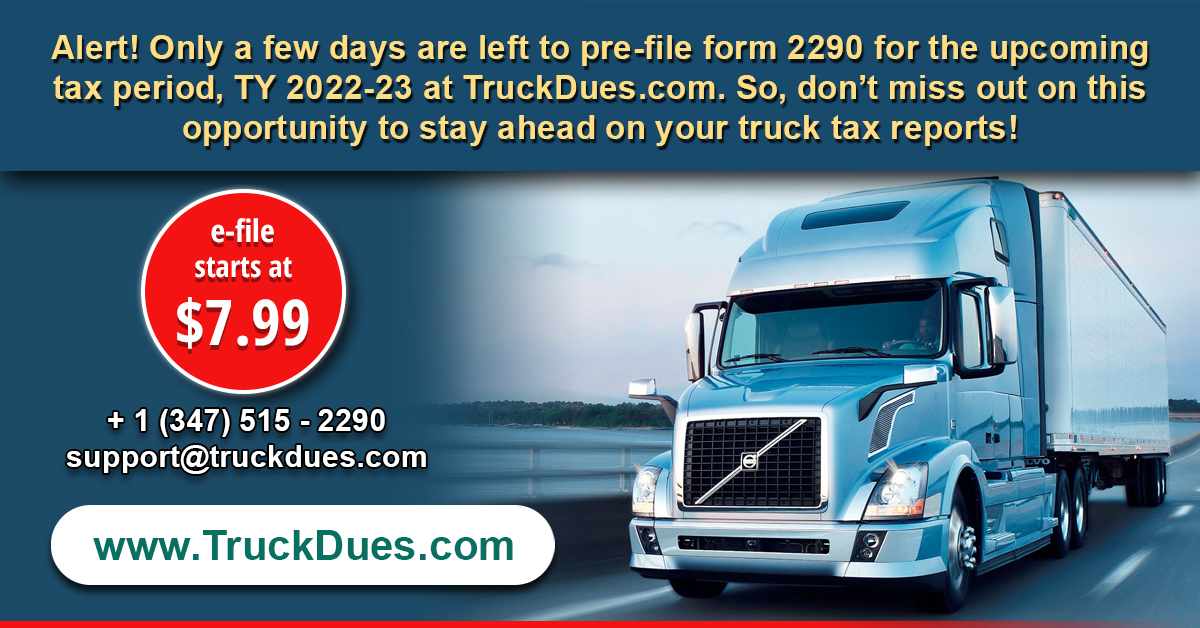 Continue reading →