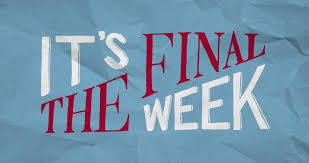 Hello Truckers, we're back with yet another article to remind you about the near term HVUT deadline that waits by the end of this month Sep 30 for vehicles that are used on the road since Aug 2017. Form 2290 is generally due by June and its payable until the end of August. However, this law is only applicable for general annual renewals. Else, Form 2290 must be filed by the last day of the month following its month of its first use. On that basis Sep 30, would be the deadline to E-File Form 2290 for the vehicles which has been operated over public highway since Aug 2017.
Failure to File and pay your HVUT would cost your hard earned dollars. Hence never consider procrastinating on your HVUT deadline when you got E-filing, the most safe and fastest way of e-reporting your HVUT filing as an option and www.truckdues.com being your E-File service provider. We have earned our trust among truckers and trucking communities for our economic pricing structure and foremost due to our website's user friendliness, where e-filing Form 2290 can be done at a swing of a bat with sparing no huge amounts.
The best part about E-filing your HVUT tax returns is a faster processing. Yes all it takes is a matter of few minutes before you receive the IRS watermarked copy of Schedule 1 back in your registered e-mail address hence the same can be used to prove as the legal proof of payment during your vehicle registration purposes.
Please feel free to reach our support team @ (347) 515 2290 [9. AM through 5 PM, Central Standard Time including weekends and all major federal holidays] or write us: support@truckdues.com or Live chat with our support team for instant help.