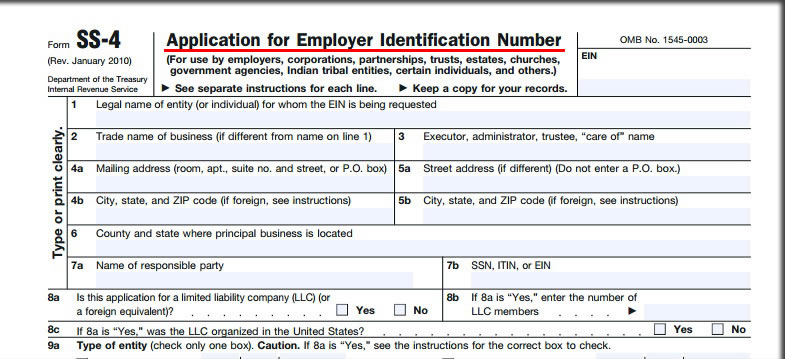 Truckers, now we approach you with this article to make you aware of the necessity of Employer Identification Number while filing your HVUT online. To be precise on this fact, many independent owner operators face rejections on their Form 2290 application when filed with their Social Security Number. Hence, we would like to give you an example of the scenarios of misconception that takes place during E-filing your HVUT.
Ever since the IRS supports E-filing HVUT, there has always been a necessity to use the Employer Identification Number over the Social Security number during e-filing the HVUT report. This law is applicable even you report your Form 2290 as an individual. Many independent owner operators are not aware of this fact; hence they try e-filing HVUT Form 2290 reports with their SSN and face an immediate rejection.
Besides, mandatory usage of EIN is not only the reason behind a Form 2290 rejection as the registered business name also does matter. Since, many owner operators haul goods under their favorite business names; In terms of Form 2290, it is referred to be a "DOING BUSINESS AS NAME" commonly abbreviated to be a "DBA" which will not be entertained by the Internal Revenue Service Servers as they fail to validate your Form unless you use the registered business name as per the IRS records.
When truckers face an initial rejection on their Form 2290 due to the usage of an SSN, they call us to know what went wrong and when we explain them to obtain an EIN either by contacting the IRS @ (800) 829-4933 or by logging on to www.irs.gov website. No wonder they obtain their EIN immediately but the unknown fact is that the IRS takes up to 15 business days (Excluding Weekends and federal holidays). So you need to wait until 15 business days before you can use your EIN for E-filing HVUT Form 2290.
So please ensure that your EIN was applied at least before the tentative time required as mentioned above and E-File your HVUT form 2290 with no hassle via www.truckdues.com. Please feel free to reach our support team @ (347) 515-2290 [9. AM through 5 PM, Central Standard Time including weekends and all major federal holidays] or write us: support@truckdues.com or Live chat with our support team for instant help.