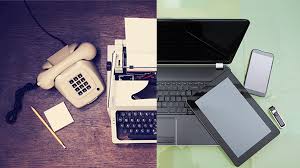 Are you still in the Stone Age by paper filing your Excise Tax returns?  Guess what, more than 70 percent of the taxpayers file their taxes electronically. The IRS has processed over a billion HVUT returns safely and securely since the past decade, the Official beginning of E-filing ERA. Very few still stick with paper filing
Below are the important reasons to switch to E-filing:
Rely on Technology for Accuracy: For simple calculations we use our mobile phones or calculators these days, for accurate tax calculations it's always recommended to E-file your tax returns. IRS will reject your Tax return or your claim for simplest of calculation mistake, which can happen mostly when you try to Paper file your Tax return.
Safety First:  E-file service provider like Truckdues.com follows strict guidelines to provide the best in encryption technology. When logged in to Truckdues.com you will be in a "secure session" that is established with Secure Sockets Layer (SSL) and verified by Thawte Site Certificate Technology. While connected with SSL, every transmission that occurs between your computer and our website are encrypted to ensure more security.
Response like shifting gears: You will receive an instant acknowledgement from the IRS on a tax return that is E-filed through Truckdues.com. If the IRS rejects your tax return, you will receive an instant notification and you can quickly correct the return and resubmit it. An e-filed claim means a quadruple times faster refund compared to a claim filed through paper return.
Multiple Payment Option: While e-filing one can enjoy different payment options like EFW Electronic Funds Withdrawal from the bank account, EFTPS Electronic Federal Tax Payment System or can even opt to the traditional check or money order.
All the above mentioned points about E-filing can be placed into one single Truck Load.
Please feel free to reach our support team @ (347) 515-2290 [9. AM through 5 PM, Central Standard Time including weekends and all major federal holidays] or write us: support@truckdues.com or Live chat with our support team for instant help