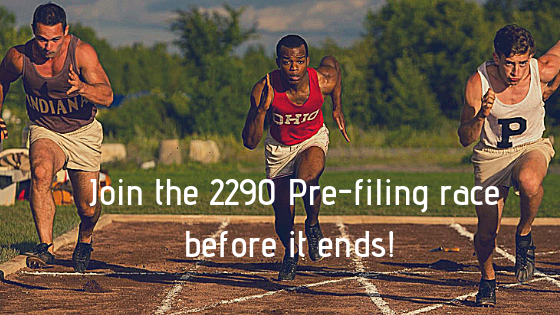 Truckers, over this article we are going to discuss about the near term HVUT Form 2290 pre-filing which has already began since June 2019 and many people have already pre-filed their HVUT Form 2290's for the period beginning July 1st, 2019 through June 30th, 2020. By Pre-filing you will get an opportunity to stand a chance to expedite the processing of your tax return.
Yes you read that right, the HVUT Form 2290 is basically due by June and its payable until the end of August. However, we brought this initiative of Pre-filing the Form 2290 for the upcoming period way up ahead the deadline. Hence, you will receive the IRS digital watermarked copy of schedule 1 way sooner than other could receive it by July 2019.
You might even think, why should I be pre-filing my 2290 right now as its technically not due for a renewal until July, but please be informed that there are millions of tax returns ought to be filed during July of every year besides, the IRS e-file servers would process all the tax returns based on First come; First served queue.
Hence, kindly spare a moment to think about your chance to expediting the processing of your e-filed tax return filed during the High Time. So Act fast and try to be an early bird. Don't let any room for procrastination.
Reach us back for any further assistance with your HVUT Form 2290 needs. Thank you for choosing www.truckdues.com for your HVUT Form 2290 filing requirement. We strive hard to serve the ever hardworking trucking community who work tirelessly towards serving the nations needs on time.