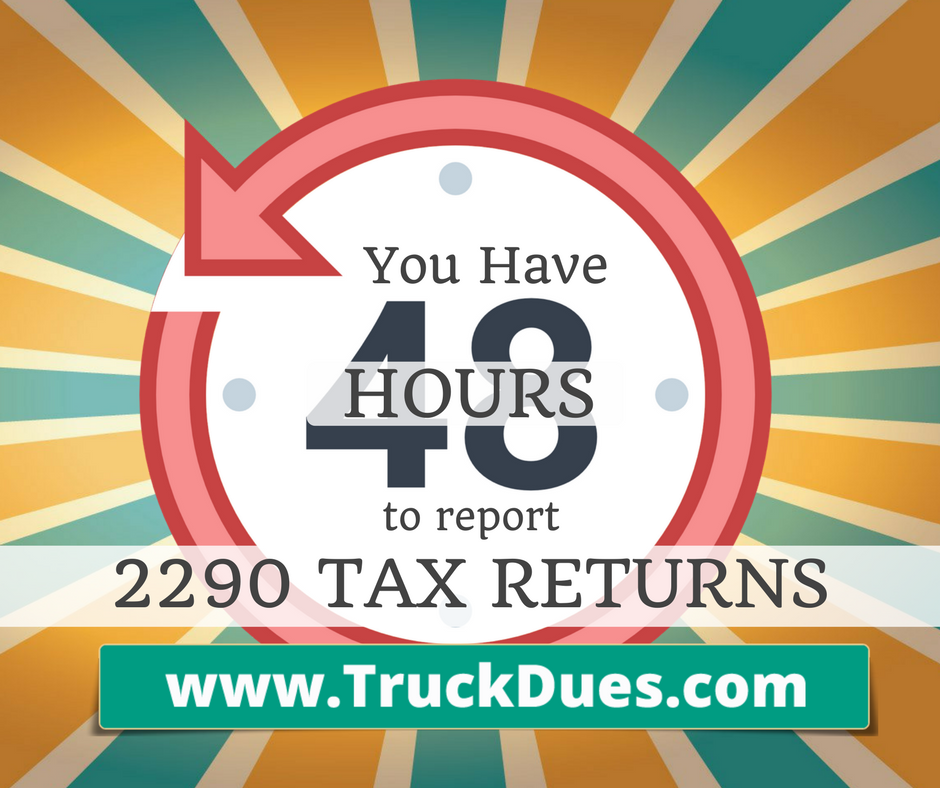 Truckers, we are now just at a couple of days away from the HVUT tax deadline. Just 48 hours left until renewing your Form 2290 for the period beginning July 1, 2017 through June 30, 2018. All the last moment filers are online now to E-renew them Form 2290's. In case you haven't e-filed your Form 2290 yet, Log on to www.truckdues.com and e-file your Form 2290's ASAP and receive the IRS watermarked copy of schedule 1 in your e-mail instantly.
Federal Excise Tax Form 2290 (HVUT) is generally due by June and its payable until the end of August. Hence, the actual deadline to File and pay your 2017-2018 tax return is Aug 31, 2017. Any tax returns filed beyond the deadline will not be considered to be a timely filing as there are no further extensions available. Hence, late filing fees, interests & penalties may incur.
Truckdues.com is rated among many independent truckers, trucking companies & trucking communities as one of the best websites to E-file Form 2290 tax returns. We have made our stand on our unique pricing structure as E-filing begins here as low was $7.99. We don't like our truckers losing a lot of their hard earned top dollars by hiring some professional to take care of them tax returns. Instead just log on to www.truckdues.com and e-file and pay your HVUT tax returns in a swing of a baseball bat.
The sooner you e-file; the sooner you receive the IRS acknowledgment (The IRS Watermarked Copy of Schedule 1). Please feel free to reach our support team @ (347) 515 2290 [9. AM through 7 PM, Central Standard Time including weekends and all major federal holidays] or write us: support@truckdues.com or Live chat with our support team for instant help.