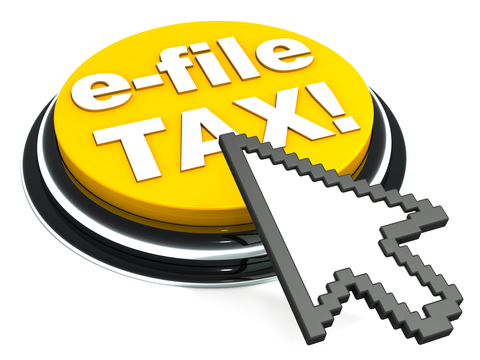 TruckDues.com was developed from one of most inspirational saying from our Former President Regan, "We can't help Everyone; But Everyone can help Someone", In our perspective we strongly believe that Truckers of the United States represent the major part of the country's economy, hence they had to be prioritized among others and they work so hard to get our needs served so we ought to repay them; so we are by fulfilling the tax filing needs of Truckers & The Entire Trucking community since 2014.
Benefits of E-filing with TruckDues.com:
Faster refunds with e-file
Enables greater accuracy
Safe and confidential submission
No paper return to mail
File now, and pay later with e-filing
Quick confirmation with e-filing
With TruckDues.com, filing form 2290 is made much simpler than driving your truck. Our quick interview based approach makes it faster for you to complete your filing in a matter of minutes. Thus the e-filing process and schedule 1 processing are done instantly you save a lot of time and energy. Our tax calculator and online tax expert help enables you to make your e-filing process a cake walk. Our tax return software has made Federal Excise Tax filing an easy and simple process.
Truck Dues, the best choice for filing Form 2290
TruckDues.com has excellent user friendly approach to complete your form online.
Receive Schedule copy in minutes.
SMS Alert on return status
Accurate Tax calculation
Efile Form 2290 Amendment
Full Featured Tax Form 2290 Filing
Lower their taxes by claiming Credits
No "Hidden or Transaction Fees"
Seasonal Pricing benefits for unlimited filers
Support along the way
Import tax details from previous year's return.
Unlimited vehicle data upload
Having seen the benefits of e-filing and proficiency of TruckDues.com it is obvious that you have made up your mind to use TruckDues.com e-file software. Your choice is surely the best one since we are the leaders in Federal Tax domain and help in faster tax return filing. Our tax professionals are always at standby to assist you with every step of your tax return filing.
Should you have any questions, feel free to reach us back on (347) 515-2290 (Monday through Friday, 9 AM to 5 PM Central Standard Time) or e-mail us: support@truckdues.com or Chat with us using the online chat option available on our website.