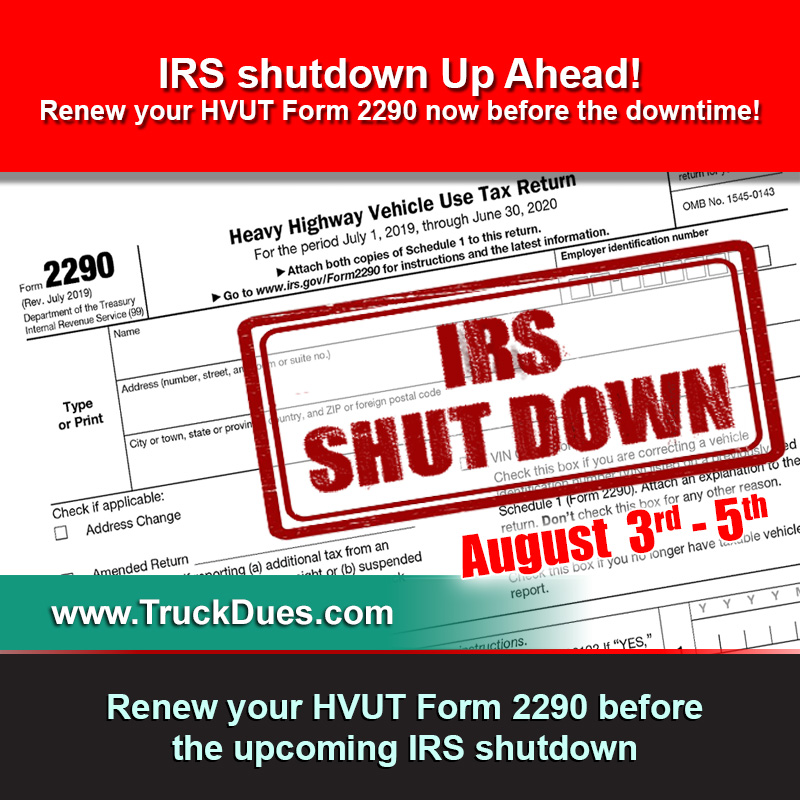 Hello there truckers, finally the day has arrived to renew your HVUT Form 2290 for the period beginning July 1, 2019 through June 30, 2020. Yes, though you could say we got this deadline by August 31, 2019 but did you know filing your HVUT Form 2290 beforehand could save your valuable time in getting you the IRS digital watermarked copy of schedule 1 back in your e-mail instantly.
The HVUT Form 2290 is basically an annual tax paid to the Internal Revenue Service on vehicles which possess a minimum taxable gross weight of 55000 lbs and if the same truck is been used over the public highways for Commercial, Agricultural & Logging purposes.
Unlike your Form 1040's, the 2290 tax form is filed and paid for the upcoming 12 months. Taxes are paid full in advance to the Internal Revenue Service for the respective period the truck is going to be used and the IRS supports multiple tax payment options Such as:
Electronic Funds Withdrawal
Electronic Federal tax payment System
Credit/Debit Card
Mailing a check or Money order
Amongst the 4 options, except Electronic Funds Withdrawal all other tax payment options are done directly at their respective web portals. Where instead the Electronic Funds Withdrawal is the only option that lets the IRS to withdraw the tax due payment off your checking/savings account.
Having said that, despite the tax payment method you choose you will always receive the IRS digital watermarked copy of Schedule 1 in your e-mail instantly. Reach us back @ (347) 515-2290 for any further assistance for your HVUT Form 2290 needs!