Dear truckers, IRS accepts the HVUT form 2290 for the new tax season, 2022-2023. And the best way to file your truck tax reports is to e-file form 2290 at TruckDues.com.
Here is the ultimate step-by-step walkthrough to e-file form 2290 online at TruckDues.com.
Getting Started
First of all, Visit the homepage of TruckDues.com. If you already registered at TruckDues.com, click login and enter your login credentials to your profile. Or click register to begin your free registration by filing the form with your details if you are new to TruckDues.com. You will get your login credentials after registration. You may use these credentials to access your TruckDues.com profile anytime.
You can also reset your password in case you forgot it by clicking the 'Forgot password' option and following the instructions carefully.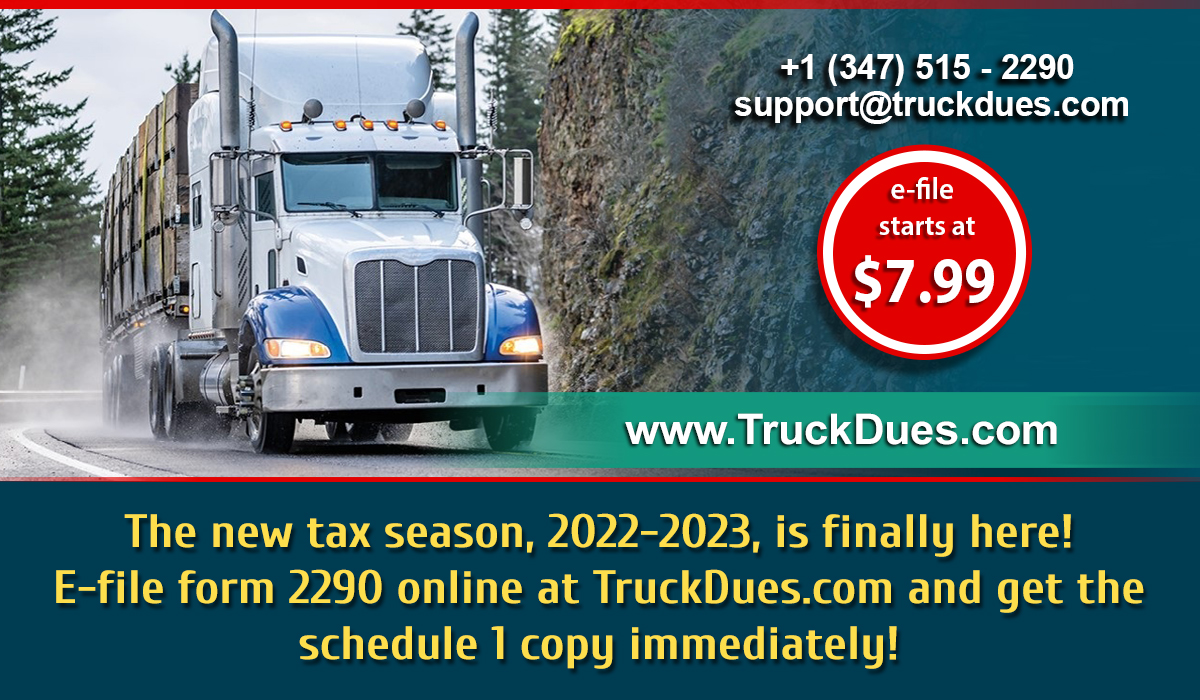 Continue reading →