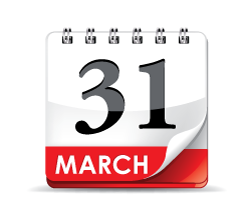 Hello there truckers, over this article we are going to discuss about the near term Pro-rated HVUT Form 2290 Deadline which is due by March 31st, 2019 for vehicles first used since February 2019. This deadline is determined on the basis of the Federal law that states that Form 2290 must be filed on a truck by the last day of the month following the month of its first use.
Now having said that, this pro-rated HVUT Form 2290 deadline is only applicable for vehicles first used since February 2019 but it has no impact over the regular annual renewal which is generally due by June and its payable until the end of August every year.
The Form 2290 is basically the annual taxes been paid to the Internal Revenue Service for Heavy vehicles which comprises a minimum gross weight of 55000 lbs or more and if the same vehicle is used on the Public Highway for commercial purposes. However, taxes are not levied if the vehicles mileage remains to be less than 5000 miles in case of commercial based units and 7500 miles or less in case of Agricultural based units.
Truckdues.com is rated to be one of the best priced websites among many independent owner operators, we have gained our trust among them due to our committed service where we ensure that are client's inquiries are addressed on time. E-file is simple and easy, receive the IRS digital watermarked copy of schedule 1 back in your e-mail minutes after you e-file.
Reach us back for any further assistance over the following mediums:
Phone: (347) 515-2290 [Monday through Friday, 9 A.M to 5 P.M, Central Standard Time]
E-mail: support@truckdues.com
Live chat with our tax representatives.
Have a Good One! See you over the next article.