Hello, truckers and trucking taxpayers! We can't thank you enough for choosing TruckDues.com as your form 2290 HVUT e-filing service partner. We are an IRS-approved modernized truck tax online filing platform serving the trucking community of the US proudly. We take this pride because of the quality customer support services we provide in terms of innovative facilities in our application and timely support in the hours of need. Our TruckDues.com web and mobile applications offer comfortable form 2290 e-filing services where you can prepare your tax reports, transmit them to the IRS, and pay the tax dues and service charges all by yourself. You don't need an expert or technical guidance to e-file form 2290 at TruckDues.com. You can follow the steps in the application easily and get your IRS digitally stamped schedule 1 receipt to your email.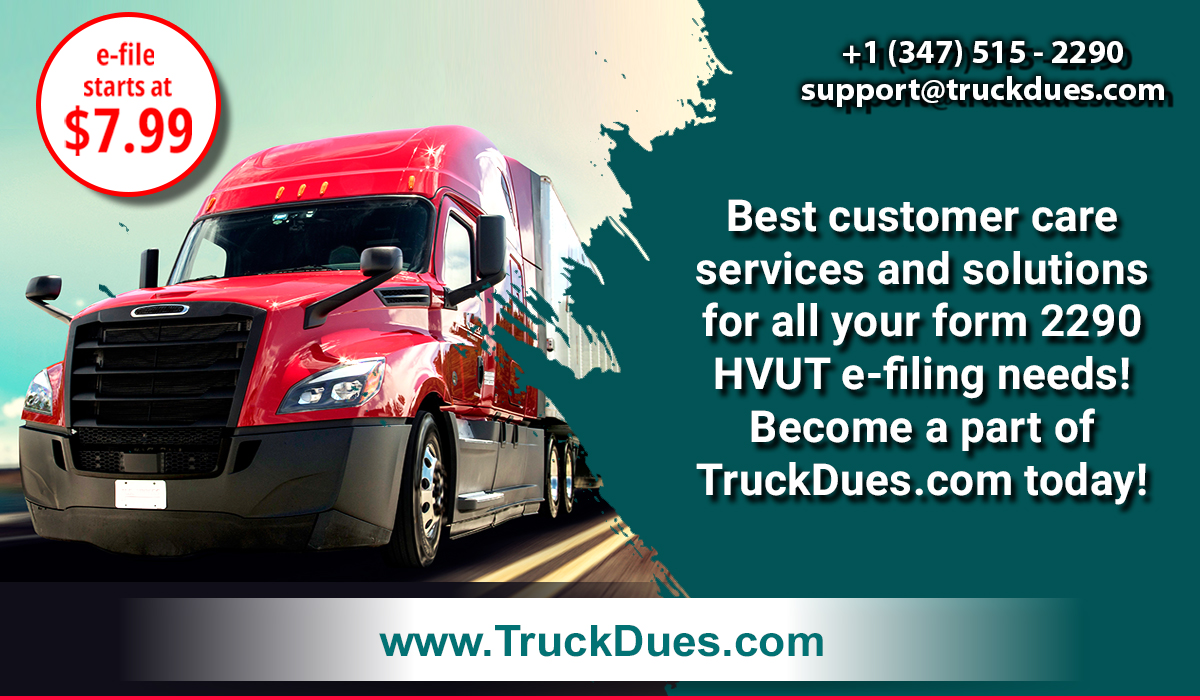 Instant support from our team of talented customer care executives.
TruckDues.com offers convenient and accurate e-filing services for your form 2290 HVUT. You don't have to rely on anyone to e-file your truck taxes. You can take your computer device or smartphone, go to TruckDues.com or use the mobile app and start reporting your truck taxes online. You can complete the whole tax reporting process and get the approved schedule 1 receipt within a few minutes. You can contact our customer support team immediately if you face any troubles while e-filing. They will respond to you and sort out everything immediately. You will have a smooth 2290 e-filing process with us. Our customer care team supports all queries regarding 2290 HVUT taxes, e-filing methods, other form 2290-related queries, and much more.
Reach out to us through multiple channels. 
Our users can reach out to our customer support team at (347) – 515 – 2290, which is a toll-free number. Our executives are available from 8 AM to 6 PM CST on all working days. They will attend your call at once and sort out all your form 2290 and tax e-filing-related queries within no time. You can also write to us at support@truckdues.com; we will work on your query and revert promptly with perfect solutions. Also, we have a live chat option on our website and mobile applications to make contacting our support team much easier and more accessible.