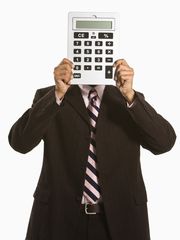 Are you a paid preparer helping the truckers in reporting IRS Form 2290 for federal heavy highway vehicle use tax returns? We're here to help you with a simplified, full-fledged and easy to use Form 2290, HVUT related tax preparation and online filing website for your needs.
We're already serving thousands of happy truckers to e-file 2290 truck tax returns with IRS and looking forward to reach out to more truckers and paid preparers welcoming them to this sophisticated, more enhanced 2290 e-file website to explore electronic filing benefits.
E-file 2290 tax returns easily!
Form 2290 is an annual return filed with the IRS for all the heavy vehicles operated on public highways with taxable gross weight of 55,000 lbs or more. Truckers and truck operators under whose name the vehicle is registered liable to file and pay this 2290 vehicle use tax. Form 2290 and Schedule-1 must be filed with the IRS between July of this year to June of successive year or when the vehicle is first put to use on a public highway within in a tax period. 
Electronic filing is mandate for returns reported with 25 or more vehicles, however IRS encourages everyone to choose e-file as it is fast, easy and safe. Electronic filing could get you the IRS watermarked (stamped) Form 2290 Schedule-1 copy as soon as IRS accepts your return. What more? No more waiting at IRS office downtown to get your returns processed for your clients.
Maximize your business savings
Electronic filing helps you to claim your clients Form 2290 Schedule-1 copy in minutes and you could service your clients with a strong backing from us. We guarantee that when all the information in the return are right and matches IRS records the watermarked Schedule-1 will be ready in not more than 10 minutes from transmitting. Sounds good right?
You can save big as you could do it online without stepping out of office, save time and win your clients trust. Offering competitive pricing for 2290 e-file and making it more affordable, currently we charge $7.99 for a single vehicle.
Accurate Tax Computation
TruckDues.com can guarantee 100% accurate tax computation based on your tax data. The website after collecting the vehicle details will automatically compute tax on reporting vehicles. When there is a claim, it automatically calculates it and subtracts it from liabilities as you file the return.
Grow your business
IRS watermarked Schedule-1 proof must to register/renew license/insurance plats, tags and permits. By filing the return online, this is very well possible to get it done faster than any other ways. When you service your clients with faster Schedule-1 you grow your returning users and directly grow your business in to multiple folds.
Our experts will assist you when you have questions on how to use our website and on tax returns. We're just a call away and help you with all inputs. Please talk to us to avail Paid Preparer Option in our website and it is not available to all.