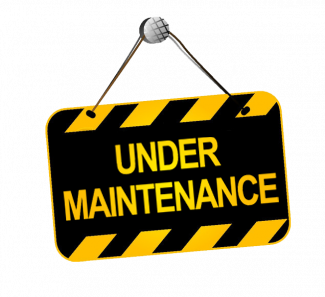 Hello there Truckers, We hope you enjoyed your Holidays really well. Now since we have stepped into this New Year, we ought to face new challenges in our life. Let's be braced up to face every challenges posted in our life to proceed further with no hassle and to accomplish new achievements.
Now during this time, we wanted to keep you posted of an Important Update on the IRS scheduled Annual maintenance period for the year 2018. Most of you will know already that the IRS servers went on a shutdown since December 26th, 2018 and any tax returns filed during this downtime, will not be processed by the IRS until they recommence full operations officially.
Having said that, we expect the IRS to recommence full operations beginning next week hence, we wanted to notify whoever have filed their tax return and ought to file one right now that your tax returns might not be processed by the IRS up until next week.
We presume that many local IRS facilities are currently non-operational since the Christmas Eve, However you may certainly contact the IRS e-file help-desk @ (866) 699-4096 or you may track down the phone number of your nearest IRS facility using the IRS hyper-link listed below, and you would be required to enter your ZIP code to yield information.
https://apps.irs.gov/app/officeLocator/index.jsp
You may also feel free to reach us back for any further assistance pertaining to your Form 2290 filings.  Truckdues.com is rated to be one of the reliable and nominally charging websites to E-file the HVUT Form 2290. It has earned its trust among many independent truckers, trucking companies and major trucking communities across our nation. E-filing begins here as low as $7.99
Reach us back for any further assistance over the following mediums:
Phone: (347) 515-2290 [Monday through Friday, 9 A.M to 5 P.M, Central Standard Time]
E-mail: support@truckdues.com
Live chat with our tax representatives.