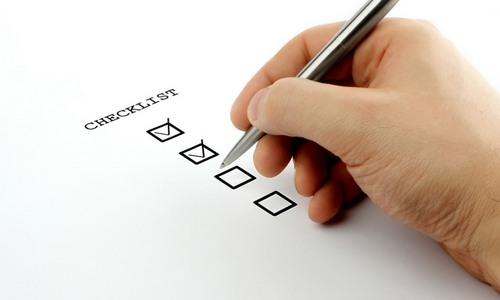 Welcome to the industry that highly contributes towards our nation's economy; be proud to be a part of it. Adapting to a life on the road can be exciting and, at the same time, has its own set of new challenges. For one to be a Truck driver requires a greater dedication and sacrifice. Being a Truck driver, consider yourself to be a warrior who had to face hard challenges on the road (The Battle field) despite of various climate conditions with one motive on your mind i.e., to win the battle(Get the load delivered on time).
Drivers of commercial motor vehicles (CMVs) must strictly adhere to the hours of service, which are regulations governing the driving hours of commercial drivers. These, and all other rules regarding the safety of interstate commercial driving, are issued by the Federal Motor Carrier Safety Administration (FMCSA). The FMCSA is a division of the United States Department of Transportation (USDOT), which governs the entire Trucking Industry.
Success is measured by what you put into your job. Do a mediocre job and you'll get a mediocre return. Strive for more and you'll get more. Your efforts never go unnoticed in the transportation industry.  Once you are out on the road, keep in mind your objective should be to drive safely and arrive on time at your destinations by following these below tips:
When you are first starting out, it is best to take the time to become familiar with your rig, its features, and how it operates before pulling out of the truck yard.
If you are unfamiliar with the controls in the truck, as they might be different from the truck you drove during training, reviews the owner's manual and ask questions.
Commercial Drivers are required to keep track of driving hours in a log book, using a time grid for each day along with information identifying the vehicle, driver, and company.
Maintain a Pleasant Speed over the road during trips.
Practice trip planning on a daily basis.
Get to know the Veteran drivers to gain useful tips and suggestions to make life on the road easier.
Try hard to reach your destination earlier.
Always exhibit your professional attributes & behavior towards the clients.
Don't be too stringent in your duty, but don't stress yourself either
Carry the basic necessities like Keeping some canned food, water, soft drinks, paper towels & wet wipes on the truck to avoid dehydration.
Carry all the necessary paper works during trips; one among the important piece of paper that needs to be carried when you're on the move is your Stamped Schedule 1 copy (Proof of Payment for the Federal Excise Tax Form 2290 HVUT) 
If you're wondering where to file this HVUT tax return, yet the answer is simple. Log on to www.truckdues.com to get it done within minutes. Reach us back for any inquiries on your Form 2290 @ (347) 515-2290 [9. A.M to 5 P.M Monday through Friday, Central Standard Time] or e-mail us: support@truckdues.com