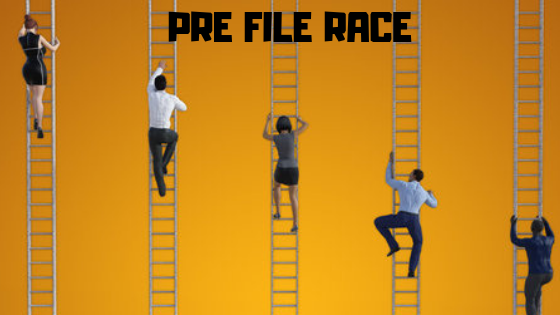 Truckers, it's the last week to join the Pre-filing race for the Period beginning July 1, 2019 through June 30th, 2020. Most HVUT payers have made use of this pre-filing opportunity and have Pre-filed their Form 2290 for the Period July 1st, 2019 through June 30th, 2020. Hence, now they do not want to wait until the mid of July before receiving the stamped confirmation back in your e-mail like the last moment e-filers.
The Pre-filed tax returns basically holds a priority within it by default when compared to a regular Form 2290. The IRS online servers would always process tax returns based on First Come First Served Basis. Hence, the Pre-filed tax return reaches the IRS servers sooner than the other tax returns hence in turn receives an expedited amongst other regularly filed tax returns.
Every year, there will be millions of tax returns recorded filed during the high time of HVUT Form 2290 renewal (during July & August). This is the prime time for 80% of the HVUT group to E-File their HVUT Form 2290's hence the probability of obtaining a priority over your non pre-filed tax return might happen in a ratio of 10000: 1 unless if it was pre-filed before June.
While e-filing your HVUT Form 2290, be sure to use your Employer Identification Number over a Social Security Number since the IRS e-file servers will validate e-filed tax returns with EIN but not SSN. Having said that the EIN you tend to use must be at least 15 business days older before its usage over e-filing application.
Truckdues.com is rated to be one of the most trusted website among many owner operators for its utmost user friendliness and easy navigation throughout the e-filing process. E-file the HVUT Form 2290 and receive the stamped schedule 1 back in your e-mail immediately. However, this turnaround time is not applicable for tax returns pre-filed for the Period beginning July 1st, 2019 through June 30th, 2020 which will be processed by the IRS beginning 1st week of July 2019.