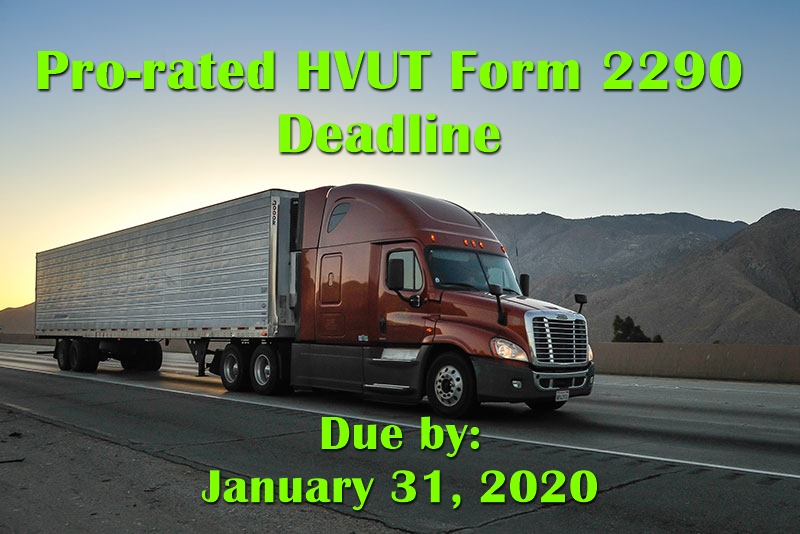 Hello there truckers! Hope you rocked the New Year's Eve and yet again it's time to start fresh and move forward. Truck dues wishes you a happy and prosperous year ahead. Most of your truck tags are up for renewal and the common question that arises is "Do we need a schedule-1 copy for renewal?" well yes! But the most common question that we come across is "Where is the stamped IRS stating that the taxes are paid?" Well let's see that in detail today.
So when you do your Form 2290 filing manually (paper filing) by visiting your nearest IRS office once the tax payment is done towards your truck, the officials would give you a schedule-1 copy with an IRS stamp on it stating "paid". This would serve as a proof of filing and payment towards your tax payment. But when you file your tax return electronically (e-filing) you would receive the schedule-1 copy as a PDF attachment with a water mark on the center of the page stating "E-filed on" (with the date of filing), which serves as your proof of filing. This would not have a physical stamp on it but an IRS water mark that's digitally printed by the IRS automatically. This copy is all that you need to provide to the DMV to get your truck tags renewed. So have you filed your returns yet? Why wait, file it now.
Also for those who are waiting to get your schedule-1 copy for the tax return filed after December 26th 2019, the IRS systems will resume services starting January 7th, 2020 and all your pending filings will receive schedule-1 copies starting January 7th, 2020. Hope to give you more updates until next time and A Very Happy New Year again!
Truckdues.com has rated to be one of the most reliable websites who offers 2290 e-file services to our ever hardworking trucking community at a much affordable cost, Yes you can e-file your HVUT Form 2290's here as low as $7.99 and receive the IRS digital watermarked copy of schedule 1 back in your registered e-mail. Your e-filing process is just a phone call away, speak to our tax expert right away @ (347) 515-2290.