Truckers working hard to make sure that the essentials are shipped across the country. It is July and the Federal Heavy Vehicle Use Taxes falls due for the new tax period. TruckDues.com committed to offer the electronic filing service to the trucking community with more simplified features. We understand the importance of your business and are working persistently in effort to minimize disruptions associated with COVID-19. You can completely rely on us for your 2290 tax reporting as we have taken adequate steps to support you and your business with 2290 efiling. Electronic filing guarantees no blind spot or roadblocks, an easy walk through and faster process. IRS watermarked digital Schedule 1 Receipt instantly shared to your inbox. It is as simple as you read it… come experience the difference with TruckDues.com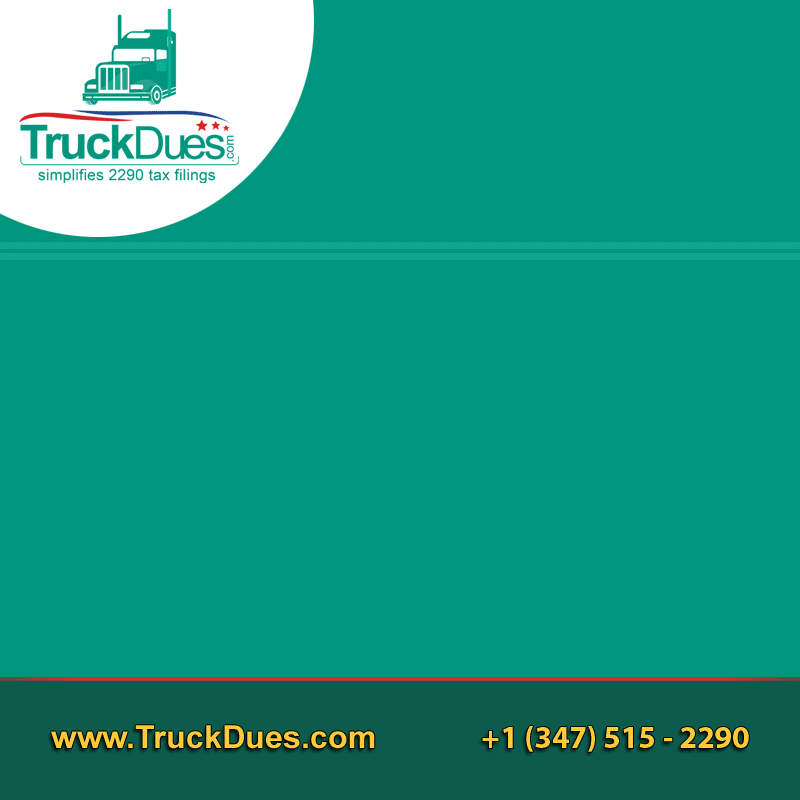 Form 2290 eFile is Rewarding:
With 2290 eFiling you're going to get rewarded with the economic fee, save time, convenient filing and payment options. IRS payment can either be paid from your bank account automatically (direct debit or EFW) or by using EFTPS service or by Check and Money Order.
Accuracy Guaranteed! You won't be missing anything important to have your 2290 return processed by the IRS. Easy Access to your 2290 Tax Return available all day (24 X 7), access it from anywhere anytime to and download any number of IRS Watermarked schedule 1 receipts. 2290 VIN Correction is FREE, correct typos and misplaced VIN# instantly for free. eFile 2290 Amendments and upgrade on your taxable gross weight and mileage use limit is made easy. Easy Claims, owe your refund on a traded or sold vehicles electronically, or adjust the claim against tax bill while report 2290 on a newly added vehicle.
Highly Safe, our website is 100% secured with SSL and Hacker proof premium software's licenses. No need for a drive, no more blocking appointments at IRS office or driving to get it filed, the service is at your door step. High time to choose eFile, let this year 2018 be the year to choose eFile. Say no to paper return. Smart eFile, 2290 eFile is the SMART option as 1000s of truckers already choosing eFile as their preferred choice when it comes to 2290 reporting.
End of Search for 2290 eFile website
The search for a quality service ends here, TruckDues.com offers economic pricing, express Schedule 1 receipt, easy record keeping, available 24X7 and simple process. We've a dedicated support desk to help you with your 2290 questions. Connect with us by Phone, Email and Chat. We've a workflow guide, that will help you to follow the steps that is required for efiling 2290 returns and to get it done in one go.
TruckDues.com is the Top rated website with a Trust Score of 4.8/5 (5 Star Rated) and a 5 Star Rating from Google Users. Talk to us today for a great 2290 eFiling experience at 347 – 515 – 2290 and 655 – 615 – 1040. Write to us at support@truckdues.com.