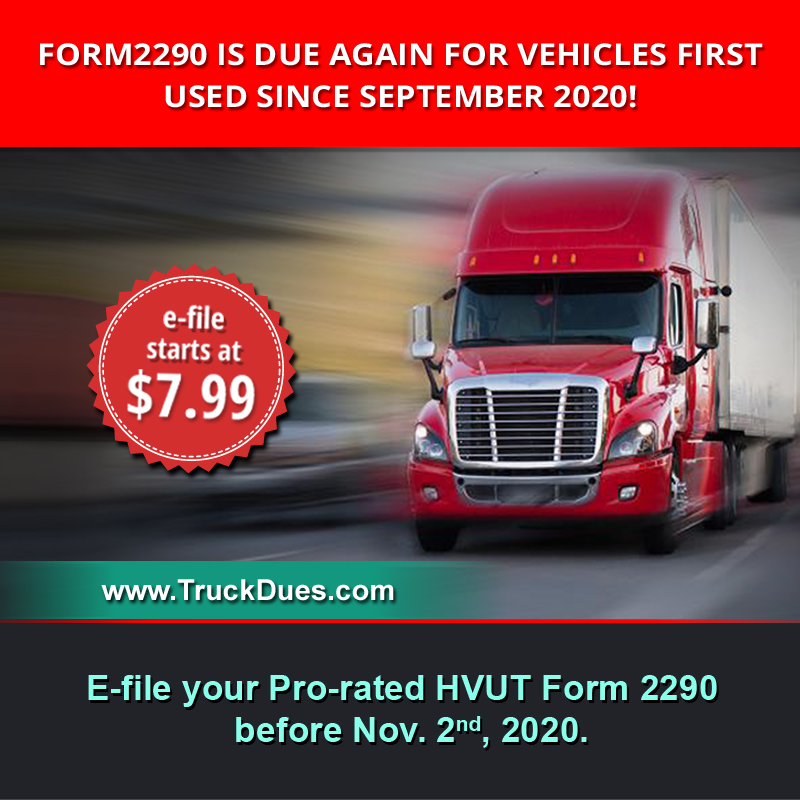 Yeah!!! Halloween was upon us & Nobody prefers an interruption while having a good time during Halloween being in the gaudy-spooky outfit, carving pumpkins, going on a party crawl, passing out candy & Creepy Chocolate Chip Cookies to the kids & so on. It's been a spooky year so far and Covid -19 haunting us hope it doesn't haunt us for life and let's pray for this pandemic to end.
Hope you spooked your friends and family but do not let your taxes spook you, Yeah it's the last day of filing your taxes for trucks operated since September. There is no shame in being too old for trick-or-treating cause it ain't gonna cost you money, but you don't have to be late on your tax filing where it costs your hard-earned money.
We at www.TruckDues.com are dedicated ourselves to provide economic & effective services to the Truckers & Trucking Industries who play a major role in promoting the nation ahead in terms of economy.  So we owe them our utmost respect in the first place and we're here to serve them promptly with their tax filing needs.
Our primary motto is "Always help someone. You might be the one who does" which yielded us an enormous response among thousands of truckers and trucking industries. We would like to spare a moment to thank all our clients who believe in who we are.
In case you ought to File & Pay your taxes by this Halloween, follow the below steps just by spending 15 minutes to be successful in completing your tax dues on time.
Registration (In case of new user. Existing users may skip steps 1& 2 )
Setting up your Business Profile
Reporting Vehicle Information
Selection of Tax Payment option
Service Fee Payment & Form Completion
Just spare a few minutes to answer a few simple questions on TruckDues.com to have your taxes e- filed & approved by the IRS instantly. TruckDues.com being an IRS authorized e-file service provider is well known across the nation for its reliability and customer friendliness, Never consumes your Time & Money as E-filing begins @ just $7.99.