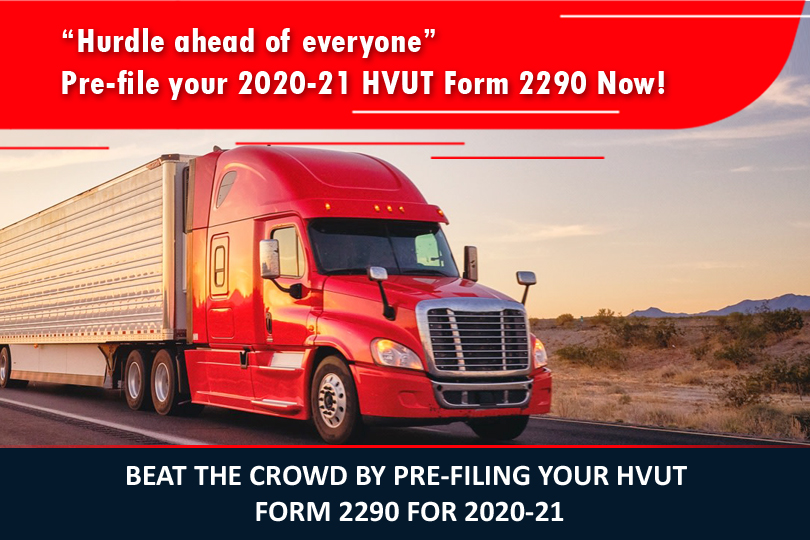 Amidst all the crisis it's time to be responsible for contributing towards the nation's development. Hope you're all safe and sound and we pray for the pandemic to end soon. You dear truckers have already contributed more than we can take during these crises and it's time to pay our taxes. This may not bring jingles to your ears but you just got to do what you have to do. As you know the Form 2290 taxes or the HVUT taxes are due by July 1 every year and it's just a month away. As to eliminate the last-minute rush up we allow our customers to pre-file your form 2290s starting June 1, 2020, for the tax year July 2020 through June 2021.
And this year to bring your filing experience to a handy situation we have brought TruckDues on the mobile platform. Android uses can download the app from google play store for free for an easy filing experience on the go. The application is designed to be user friendly and easy to navigate.  And as usual, we are also available to assist you over the phone at 347-515-2290 or you may just drop an email to support@truckdues.com with all your queries.
So back to the point, why should you pre-file your taxes? Well, there are more than 3.5 million truckers in the USA, Imagine everyone renewing their taxes from July 1 till August 31. Would it be possible to get your schedule-1 copy during all the rush? Well, it is possible if you pre-file your form 2290s. Starting from June 1, 2020, we would start accepting filings for the tax year July 2020 – June 2021. All your data will be saved in our secure database, and as soon as the IRS starts accepting the form 2290s by July 1 we would submit your form 2290 and get you the schedule-1 copies within 30 minutes in your email.
Is it mandatory to pre-file? No, it's not, but why wait till the last moment when you can just pre-file and just relax, we would take care of your 2290s and you may hit the roads stress-free.
Why should you e-file? While most of us want an immediate response, e-filing is the best way to get the schedule-1 copies in a zing, During the corona outbreak the IRS office is shut down and no one is sure when it would resume services. So what do you do? Just e-file your HVUT form 2290s.
So what are you waiting for we are ready to face the tax season and what about you? Pre-file your HVUT form 2290 taxes now and stay ahead of all the truckers and hit the roads stress-free. Just call us or chat with us, or just drop an email to us, we are there to assist you. And the most important of all stay safe, May the good Lord be with us!