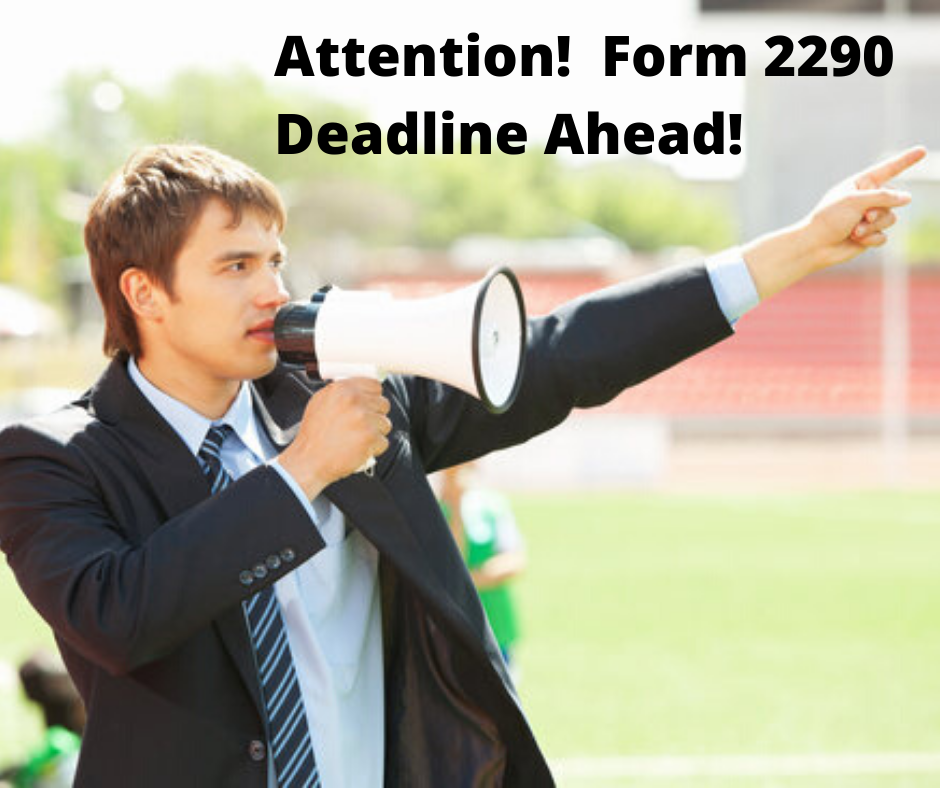 Truckers, we got to remind you about the upcoming HVUT tax deadline by November 30, 2019 for vehicles first used since October 2018. This deadline has been drafted based on the Federal Law that indicates that the Form 2290 needs to be filed by the last day of the month following the month of its first use.
This deadline is considered to be applicable for vehicles that are purchased/re-purchased or in use since October 2019. This deadline does not have any impact over regular annual renewals done in July & August of every year.
The Heavy Highway vehicle used taxes are generally paid on vehicles with a minimum taxable gross weight of 55000 lbs or more and if the subjected vehicle is used on the public highways for commercial & agricultural purposes.
Unlike your 1040's the Form 2290's are always been filed and paid upfront for the upcoming period. Hence, one must be sure of the fact if the truck would exceed the desired mileage limit for exemption to pay the tax dues full in advance whereas if the truck might under run the said limit to claim a complete exemption from paying taxes to the IRS.
E-Filing HVUT Form 2290 via www.truckdues.com hardly consumes few minutes of your busy on road schedule. You don't have to spare a lot towards hiring a high priced professional to assist you with your 2290, instead you can e-file your HVUT right off your PC or smartphone and get the services rendered as low as $7.99. Receive the IRS digital watermarked copy of schedule 1 in the email minutes after you e-file. Reach our tax experts @ (347) 515-2290 for any further assistance.